Six times you'll wish you had your own balcony.
Per Royal Caribbean: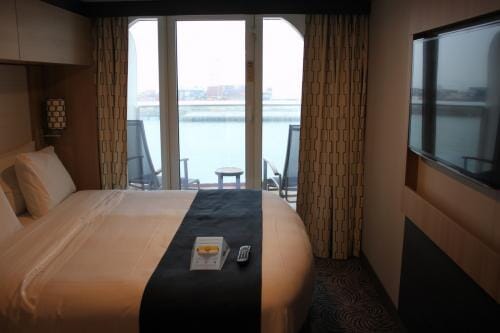 "You've decided to go on a cruise for your next vacation—thrilled that you'll get the chance to explore more destinations and experiences than you'd normally see on your own, and for a value you couldn't possibly pass up. Now that you've booked it, one of the first choices you'll need to make is what type of stateroom—or accommodation—to reserve. Generally, there are four main categories of staterooms: interior, ocean view, balcony or suite, and each one offers a unique experience.
Interior staterooms tend to be the starting point in terms of pricing and square footage, and they are ideal for travelers on the go who don't plan to spend much time in their rooms beyond sleeping and showering. If you couldn't do without a view of the water from the comfort of your room, though, you can opt for a similar room but with an ocean view.
But one of the most common questions for many first-time cruisers is whether or not to upgrade to a balcony stateroom. Accommodations with balconies, including suites, can be more lush and spacious, and the balcony gives you enviable views and a private place to sit outside. Considering it? Here are the times when you definitely don't want to miss the chance to indulge in one."